"Não há força na terra mais poderosa do que uma ideia cujo tempo chegou." Victor Hugo
Bots nas notícias: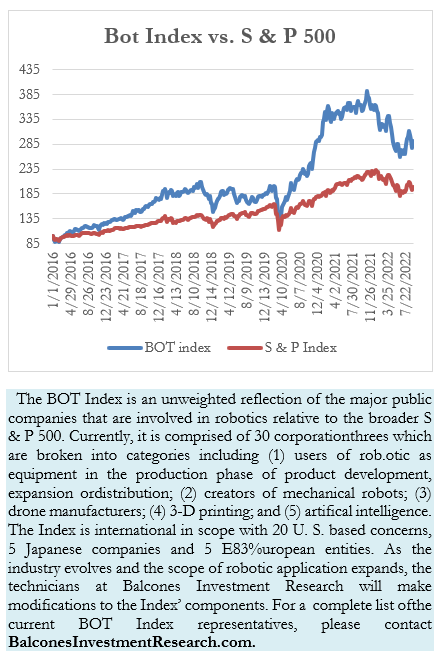 Apesar da declaração desta semana do presidente do Fed, Powell, de que a política monetária permaneceria apertada, os mercados sentiram que 'basta', com foco exclusivo nas taxas de juros. Houve boas notícias econômicas suficientes para interessar os investidores, forçando os mercados a ter a melhor semana nas últimas quatro. O S&P 500 ganhou 3,65% e o Bot Index subiu excepcionais 4,79%.
The robotic companies were led by the sparkling recovery by AeroVironment. One of the prior week's weakest performers (-14.63%), AeroVironment gained 20.69% after reporting above consensus sales for its fiscal first quarter. The company has been benefitting from the effectiveness and accolades about its Switchblade Drone's use in the Ukraine war. This week Zachs Research issued a report on the company entitled, "3 Reasons Why AeroVironment is a Great Growth Stock."
Following AeroVironment in double digit gain territory was Tesla and its 11% improvement. Tesla announced that it was seeking some tax and incentive relief from the state of Texas where it hopes to construct a refinery for lithium. Lithium is a primary component in EV batteries and has been on an acceleration curve with the recent attention on electric vehicles. In looking at the price of lithium (in 2020 it traded at $6,800, in 2021 it was $17,000 and this year it is trading at $78,000) Elon Musk announced those involved in refining the mineral have "a license to print money."
Intuitive Surgical was the third best performer in the Bot Index with an 8.67% increase. Prompted by some suggested new hardware for its DaVinci Surgical System, a Stifel analyst boosted his price target to $260. The stock closed at $221.
There was only one company that reported a down week and that was the Taiwan company Hiwin Technologies. The company has been trading recently in patterns associated with Taipei's tenuous relations with China. The stock fell one percent during the week, however, was up significantly on Friday.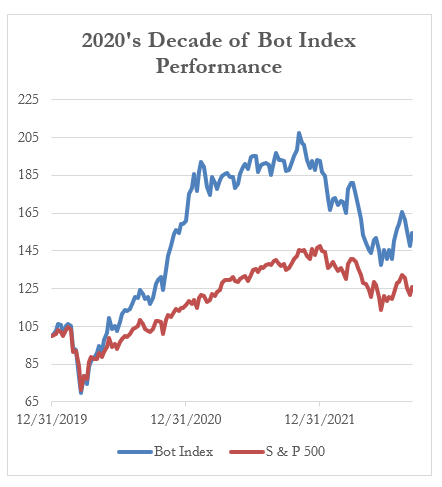 Robots in the News:
We can't for the life of us, with so much going on in the robotic field, that the Washington Post ran an article about a robotic venture that is very likely to fail. The article was entitled, "This robot catches grandma before she falls." The Post author interviewed inventors from Singapore's Nanyang Technological University on their new product named Mr. Bah. In reading about the objective of the device – to contain falls by the elderly, the concept sounds reasonable since falls are the second leading cause of Senior Citizens' injury deaths in the U.S. However, the practicalities and cost of the device seem destined to be one of those 'sounds great on paper' concepts. Since the user is required to strap themselves into a harness attached to the four wheeled pushcart, it is doubtful that these efforts are worthwhile. Evidently, the inventors claim that sensors detect when the user is about to fall and adjust their attitude. All this and the cost is a mere $20,000 for the hospital version and $3,000 to $4,000 for the home application. We think Mr. Bah is a Blah.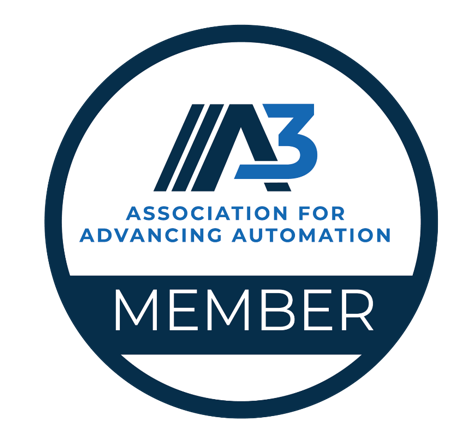 Member: American Economic Association, Society of Professional Journalists, United States Press Association. Institute of Chartered Financial Analysts, Robotic Industries Association, Member IEEE.
The Bot Brief is a weekly newsletter designed for economists, investment specialists, journalists, and academicians. It receives no remuneration from any companies that may from time to time be featured in the brief and its commentaries, analysis, opinions, and research represent the subjective view of Balcones Investment Research, LLC. Due to the complex and rapidly changing nature of the subject matter, the company makes no assurances as to the absolute accuracy of material presented.
As empresas robóticas foram lideradas pela recuperação brilhante da AeroVironment. Um dos desempenhos mais fracos da semana anterior (-14,63%), o AeroVironment ganhou 20,69% após relatar vendas acima do consenso para o primeiro trimestre fiscal. A empresa vem se beneficiando da eficácia e elogios sobre o uso de seu Switchblade Drone na guerra da Ucrânia. Esta semana, a Zachs Research divulgou um relatório sobre a empresa intitulado "3 Reasons Why AeroVironment is a Great Growth Stock".